Deceived by Religion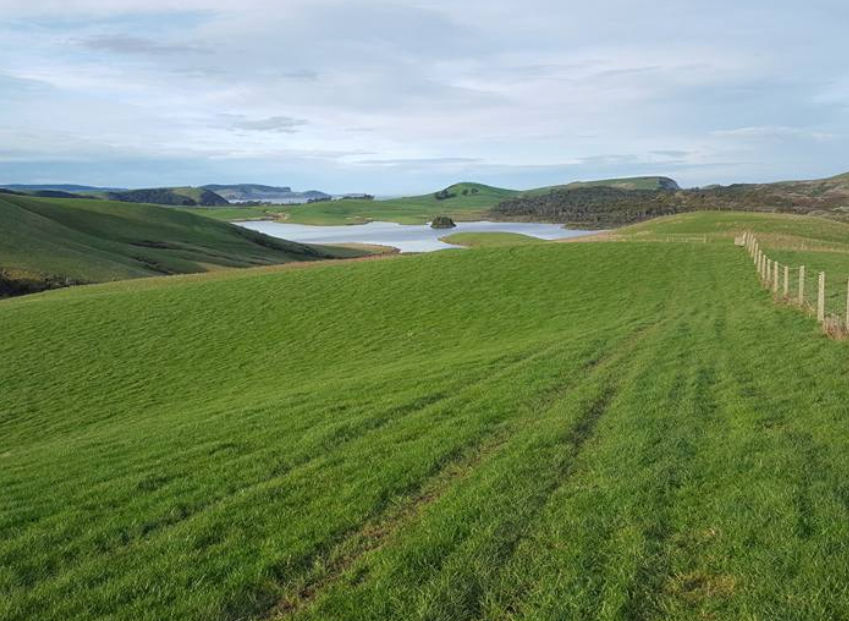 Beginnings
I was born into a family with a strongly religious background. Although identifying as Christians, the sect we belonged to believed themselves to be the only ones that were saved; an elite group, which resulted in a distorted Christian belief. However, this situation did not mean that life was not fun. My father was a fourth generation farmer and somewhat of an extrovert. But in many ways he was also free in spirit and there were times of great fun for myself and my brother and sister. Our religious upbringing was performance driven - the greater your success the more "right" you appeared to be to the wider group, so I was always trying to perform so that I would be noticed and approved. I became a farmer like my father. He really encouraged me and I was very successful at it.
Rumblings of Change
The first time I got an inkling that things could possibly be different to what I had known came when I was baptized, something important to our sect. I was about sixteen. When I came up out of the water something that I now know to be the Spirit of God came upon me. A peace came over my whole being and I had my first experience of knowing that there was a God who was looking out for me. It was not long before that feeling was reinforced. I was planning a fishing expedition with some mates but the spot we intended to go to was dangerous with steep cliffs towering to around 90 metres - not a good place to be if a south-wester blew up. I tried to talk my mates out of it but eventually I gave in to their pressure and we climbed down and headed another 500 metres along the rocks. It was not long before the south-wester built up and began to lift the seas high against the cliffs and our way out. The ferocity surprised even me; I was very frightened and I cried out to God that if he could get me out alive then I would serve Him for the rest of my life. As I finished my plea with God the sea suddenly calmed down, giving us a window of about five minutes where we were able to scramble back up the cliffs to safety. The sea returned to completely cover the area that we had been in and I realized that God had answered my prayer. What choice did I have but to commit my life to Him?
Adding Wife to Life
In 1979 I went to Europe, where I fell in love, returning to New Zealand with a beautiful wife, Sheila. Unfortunately, due to cultural differences and pressures, we were fighting like cats and dogs within a year. I was still influenced by my religious background. My real god was money and success, and within a few years it seemed that we were destined to split up. At this point my distorted thoughts were that if God could help me salvage our marriage then I would be able to prosper in business. It was "stinking thinking" but all the same, God was able to grab hold of my life. Once again I was bargaining with God, promising that if he could sort things out I would serve him the rest of my life - a place I had been in before. After months of struggle within myself I got to a point where I was willing to give up everything, including my religious beliefs, if God would just reveal the truth to me. Beginning that very day, that is what He did.
Dramatic Encounter
On the following night, a Saturday, I was in my room waiting on God. Sheila was pregnant with the second of our four children and was away in the city. All of a sudden the room filled with light. Although I didn't understand that it was the power of God, Jesus was suddenly standing there, dressed in a long robe, speaking to me. He said, "Now you are free with Christ; be not again entangled in a yoke of bondage." In that moment I understood that he was the only Christ, the only way to the true God. I realized that I had been deceived and had long been under the bondage of trying to obtain salvation through religion - not through Jesus.
I don't know how I got to sleep, but the next morning Jesus appeared again and spoke the same words again, reinforcing the revelation that I had been under religious bondage. I told my older brother, Paul, about what had happened, expecting him to label me a complete fruitcake. But as I spoke to him, the Spirit of God filled the car we were in and Paul began crying and sharing about his own longing to be close to God. When we went to pray the Spirit came upon us in a dramatic way, especially upon Paul, and we got pretty frightened about all that was happening. I experienced twenty one days of encountering the Holy Spirit - I barely slept, but from that time on I was free.
Baptism in the Holy Ghost
I was still way out of my comfort zone but I heard a voice from heaven saying to me that I had been baptized in the Holy Spirit and with fire. However, once I got hold of this, the religious deception overwhelmed once again. I thought, I've never heard of this "being baptized in the Holy Spirit" - I must be the only one! I thought I must be the first guy, since the time of the Acts of the Apostles, to be baptized in the Spirit! So I was wandering around for weeks thinking that I would have to bring the baptism of the Spirit to the entire world, all by myself! Some shearers came to the farm and I was trying to preach to one of the shearers about the need to be born again. He looked at me and said, You've been baptized in the Spirit." I asked, "How do you know about it?" It turned out that he attended an Assemblies Of God Church. I was a bit deflated, but also relieved that I no longer had to convert the whole world on my own!
Ex-communicated and a Life-changing New Direction
During my initial encounter with God, he told me that in eight months I would be excommunicated from the sect I had belonged to. It happened eight months later, to the day. My brother Paul, my mother and father, an elder in the sect, and some others as well, broke away from the religious bondage we had been under. Our marriage situation got worse as Sheila struggled under the bondage of a religious spirit. She thought I'd gone crazy! One minute I was heading this way and the next I had completely changed direction. All of a sudden I was telling her how wonderful she was and how much I loved her and that the whole world should love one another. However, one day she was doing some ironing and as she was conversing with God, she began to pray in a strange language - the power of God had come upon her and she spoke in tongues. That put us on the same page and began the recovery of our tattered marriage.
Wake Up Ministry is Birthed
Interestingly, as our marriage was strengthened the desire for business diminished. We, as a family, headed in a new direction and started a group in our local area of Tokanui and a small revival began. Seven years later we started a fellowship at Waikawa and again God seemed to have favour on what we were doing. In 1995, we established a New Life Church in Tokanui and it was out of this work that our mission focus emerged. In 2000, we started Wake Up Ministry and began preaching and teaching internationally. Our first trip was in response to the coup in Fiji, when God led me to hold reconciliation meetings between Indians and indigenous Fijians, which in turn led to further outreaches throughout other Pacific islands. We went on to England, Europe, India and into Africa, an aspect that is increasing to this day.
The Journey Continues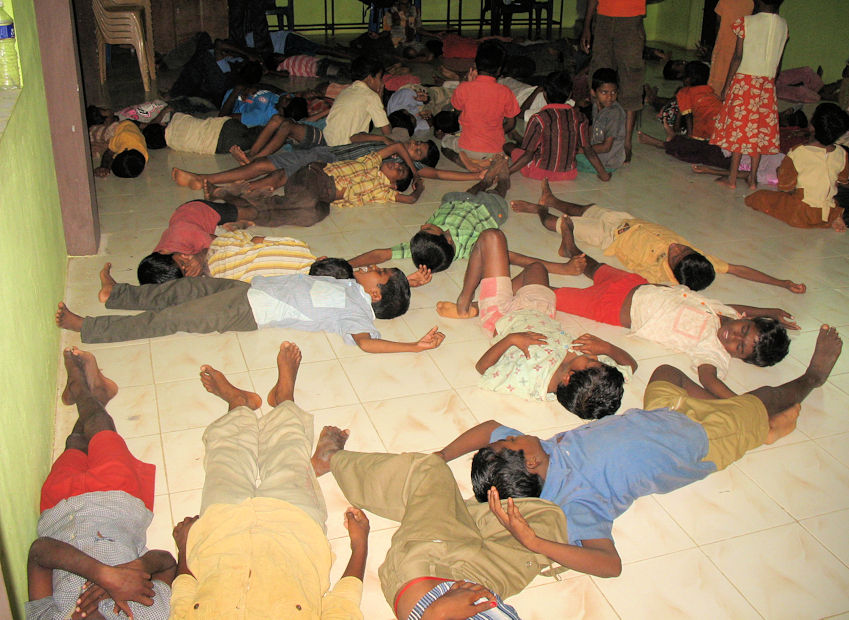 That first encounter with Jesus birthed something powerful in me - in us. We have seen things that you would not believe could actually happen. I have been undone many times, falling prostrate before the Lord, weeping under conviction and with joy. It is strange to think back on the closed religious system I was brought up in, compared to seeing God's glory overflowing from our meetings and out into the street, as we have seen in Africa. Around 2011, I felt the Lord calling me to "Go home, son," and to have more input into our own nation and people again. Sometimes religion can be the very thing that keeps us from experiencing the true freedom that can only be found in Christ. I rejoice that God heard my call and did not leave me in the dark.